Field and Harvest Crew – Full Time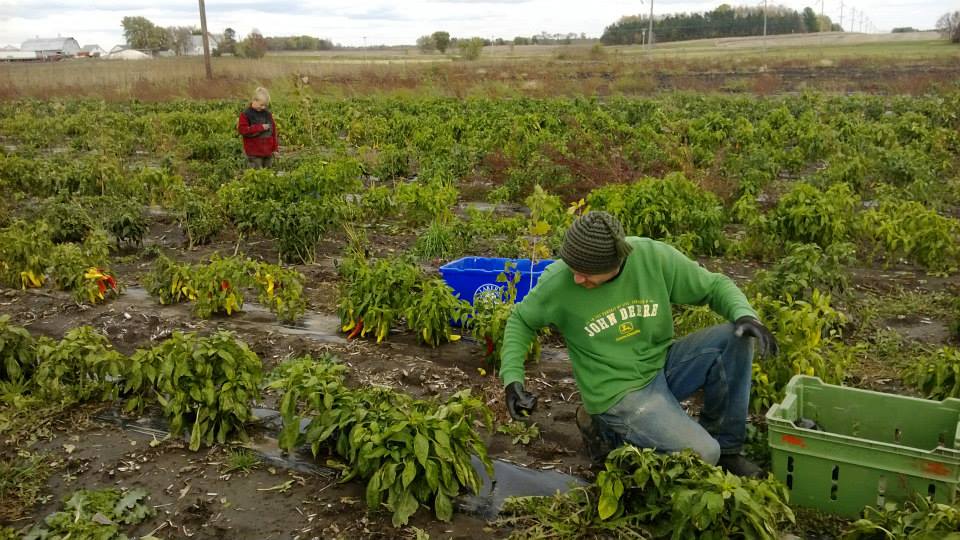 My Minnesota Farmer is looking for a couple energetic, motivated, and hard-working field and harvest crew helpers to round out the 2019-20 farm team. This is a 40 hour a week position from May through October. Pay about $10 an hour. Benefits include free farm veggies, eggs, and discounted meat.
Responsibilities:
Farm Laborers will be part of our harvest and handling team. Duties will include, harvesting numerous varieties of produce, weeding, transplanting, trellising tomatoes, and assisting in the prep and packing of produce for CSA and other sales outlets. My MN Farmer is a production farm and we have high standards of efficiency and pace and expect you to be able to step up, move quickly, think ahead, and keep up. This will be a great place for people that want to work hard, learn the business of farming, and have fun in the process!
Qualifications:
Candidates will have experience working efficiently with a team. Self-motivation, good communication, and a positive attitude are a must.
Employees must have a positive attitude, be physically fit and able to regularly lift 40+ lbs, be interested in working in community with other farm employees, and enjoy working outside in all types of weather and sometimes uncomfortable physical situations. We work hard, sweat a lot, slap bugs together, have fun and look back each day at how much we accomplished together.
To Apply: E-mail a resume and cover letter to csa@mymnfarmer.com
Questions? E-mail or Call 612-245-6271 Thanks!